On these pages you'll find many projects I've completed at NRCC, with information about how each was made. This page will be updated with more projects as I progress through the curriculum. Please use the links above to see projects from different courses.
Photoshop Projects
---
In this class, we use Adobe Photoshop to create and manipulate images. The first half of the class takes us through the nuts and bolts of Photoshop, culminating in a Photoshop certification. The first half was mostly projects from the book, with a few creative projects that we planned and executed using the skills we had learned from the book. The second half is when we really get into creating our own original content, using the skills from the first half along with some advanced techniques to (hopefully) create amazing things!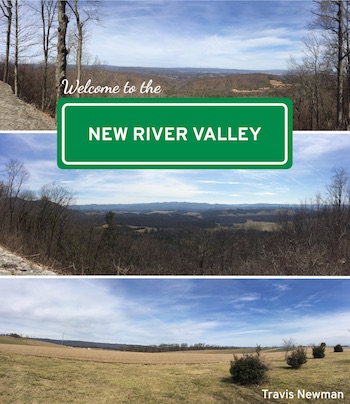 I drove all over the New River Valley taking photos of various amazing sights for a panorama. Eventually I narrowed it down to three, but I couldn't decide between them... so I didn't! I used all three panoramas in a fake tourism flyer or magazine cover, welcoming people to the beutiful New River Valley.
Return to top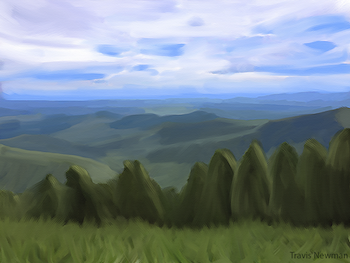 My wife and I were married at the park at Rocky Knob on the Blue Ridge Parkway. This scenic overlook is right across the road. This project involves using various painting techniques to paint over a photograph, to make it look like an actual painting.
Related images:
Return to top
---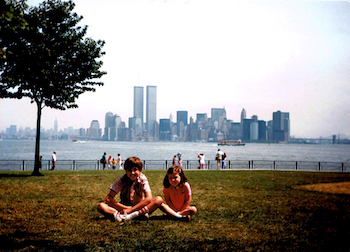 I started with an old photo of my wife and her brother in New York City from when they were kids. Then, I cleaned up the image and removed some artifacts by using color correction, spot healing, content aware fills, etc.
Related images:
Return to top
---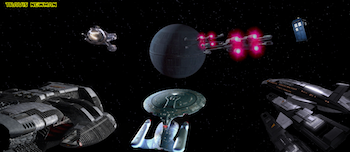 In this project we combined many different images into one. I thought the Rebel Alliance could use some help, so I called in other sci-fi ships to help out.
Individual images:
Return to top
---